Enrol in the 2022 ReachED Leadership Series
by 30 April, 2022
to receive a
Special Discounted Launch Offer


All 7 courses bundled into one package for $1997


PLUS
A complimentary
12-month
Annual Membership
(Value: $479) 
What's inside the Leadership Series?
The following 7 modules are delivered online and designed specifically with Early Childhood Teachers & Leaders in mind: 
Module 1
KEY PRACTICE : LEADERSHIP READINESS
28 days to develop an authentic personal leadership philosophy that will guide your leadership practice
Release Dates: 6 April – 27 April 2022


Module 2
KEY PRACTICE : LEADER AS EFFECTIVE COMMUNICATOR
28 days to learn to apply effective communication skills in your interactions with others
Release Dates: 4 May - 25 May 2022
Module 3
KEY PRACTICE : LEAD WITH EMOTIONAL INTELLIGENCE
28 days to understanding and applying emotional intelligence and emotional agility in your leadership role
Release Dates: 8 June - 29 June 2022


Module 4
KEY PRACTICE : LEADING AND MENTORING OTHERS 
28 days to learn which frameworks and approaches to apply when mentoring others
Release Dates: 6 July - 27 July 2022
Module 5
KEY PRACTICE : LEADING AND MANAGING GROUPS
28 days to learn the tools to facilitate group interactions and resolve conflicts
Release Dates: 3 August - 24 August 2022


Module 6
KEY PRACTICE : LEADING COMMUNITIES OF LEARNING
28 days to learn strategies & approaches to achieve group professional learning & development outcomes
Release Dates: 7 September - 28 September 2022
Module 7
KEY PRACTICE : LEADING THROUGH CHANGE
28 days to learn to overcome challenges and recognize what is required to bring about successful change
Release Dates: 5 October - 26 October 2022
Are you ready to......
increase your skills, knowledge and understanding of leadership practice?
grow and lead with confidence?
inspire, motivate and grow others?
discover that you are your most valuable resource?
connect with a supportive and inspiring group of people like yourself?
Did you know?
Deep learning is slow, takes time, and knowledge is optimally absorbed when learning occurs:
alongside others (peers, colleagues, cohorts)
with plenty of opportunities for meaning-making through discussion,
with plenty of opportunities to apply new knowledge to real-life practice in the workplace.  
What else can I expect inside?
Access to the ReachED Leadership Series
Audio-visual Presentations
Powerpoint Notes
Digital Resources and Worksheets
Course Workbook
A Certificate for Each Module Completed (Evidence of Continuing Professional Development)
Annual Membership
Annual Membership includes:
Access to the 'Members Only' ReachED Leadership Community of Practice Discussion Forum
Q & A Leadership Webinars 
Receive your course content at regularly paced intervals to:
allow time to engage with content alongside your online community of learners
to be able to apply new learning to practice
to facilitate meaning and deeper learning outcomes
to build confidence in your leadership capabilities 
For an investment of $1997 you will receive
$3832 worth of $value
(a savings of $1835)


"The best investment you can make, is in yourself." Warren Buffet
Frequently Asked Questions
Can I get a refund if I'm unhappy with my purchase?
If you are unsatisfied with your bundle, reach out to us to see if your purchase is eligible for a refund.
My bundle includes coaching. How do I schedule my appointment?
Upon purchasing a bundle that includes coaching, you'll receive further instructions on how to book a time for your appointment.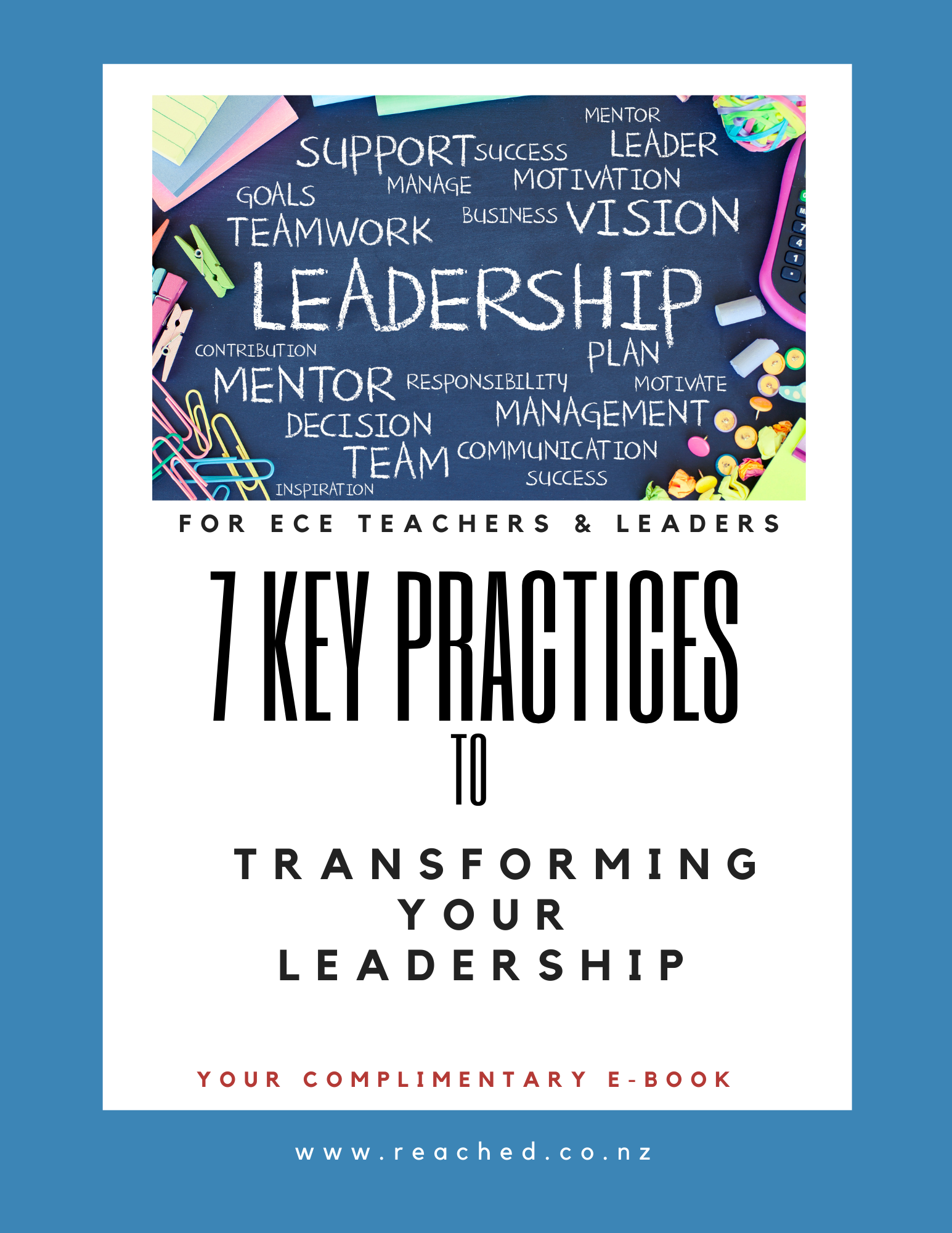 A Free Gift For You!
If you are not yet ready for the deep dive, why not dip your toes in the water with this complimentary e-book?
7 Key Practices to Transforming Your Leadership E-Book
Designed With You in Mind
Please note: All the courses in the ReachED Leadership Series are designed for ECE teachers and leaders working within a New Zealand context. While content & teachings are internationally relevant, course content occasionally makes references to NZ curriculum documents and requirements from other relevant NZ governmental and legislative bodies within the education sector.
Based on sound pedagogical principles, the 2022 online programme (March to November 2022) is designed to:  
develop your self-confidence
recognise and identify your own skills, strengths, and abilities
self-identify areas for your ongoing personal growth and professional development
provide you with the necessary additional skills, knowledge, tools and strategies that will enable you to:
lead alongside others with confidence
promote and support the growth and professional development of your teaching teams
Leadership Wellbeing Mentor Programme
1:1 confidential mentor sessions. Safe & supportive space. Personal & professional growth and development.
If you have not yet experienced the benefits of mentoring, and you are looking for a more personalised approach to support you leadership growth, my 1: 1 leadership and wellbeing mentoring programme may be exactly what you are looking for.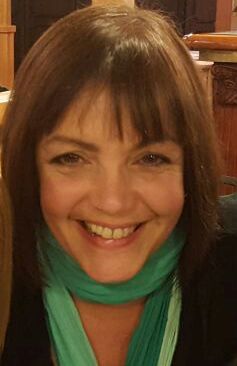 Kia ora! My name is Gaynor Clarke.


Whether you are new to leadership, or considering a leadership role, or looking for deep dive professional development and a refresher course, I look forward to working alongside you as you continue to develop your leadership capabilities.


Undecided whether I am the right fit for your personal-professional development requirements? To assist you in your decision-making process, please read over my professional background and previous experiences by clicking the big red 'ABOUT ME' button below.
Check your inbox to confirm your subscription